OUR EXPERTISE
Smart Navigation
Displaying all elements of your site dynamically for a perfect user experience is one of Prediggo's many specialities. Découvrez nos outils Smart Navigation dédiés aux marketeurs en ligne.
Smart Navigation, l'affichage optimisé pour chaque client
On the web, the average attention span is only 8 seconds. So it has become essential to capture this brief moment of attention effectively by delivering relevant content directly to your users. Grâce à nos outils Smart Navigation, vous pouvez intervenir sur votre site et présenter, en un clic, les meilleurs produits susceptibles d'intéresser vos visiteurs. To sell better and sell more, personalization has become an essential part of any online marketing strategy.

A better conversion rate
By displaying the right products in the right places, at the right time and to the right visitors, you increase your sales.

More cart additions
By offering a product assortment that is better suited to your visitors, you create more sales opportunities.

Less cart abandonment
The worldwide cart abandonment rate fluctuated between 74.13% and 87.87% in 2018. Prediggo helps you minimize the abandonment rate and convert more.
Nos outils Smart Navigation
With Prediggo, you adapt your site to your visitors, BUT also to your marketing.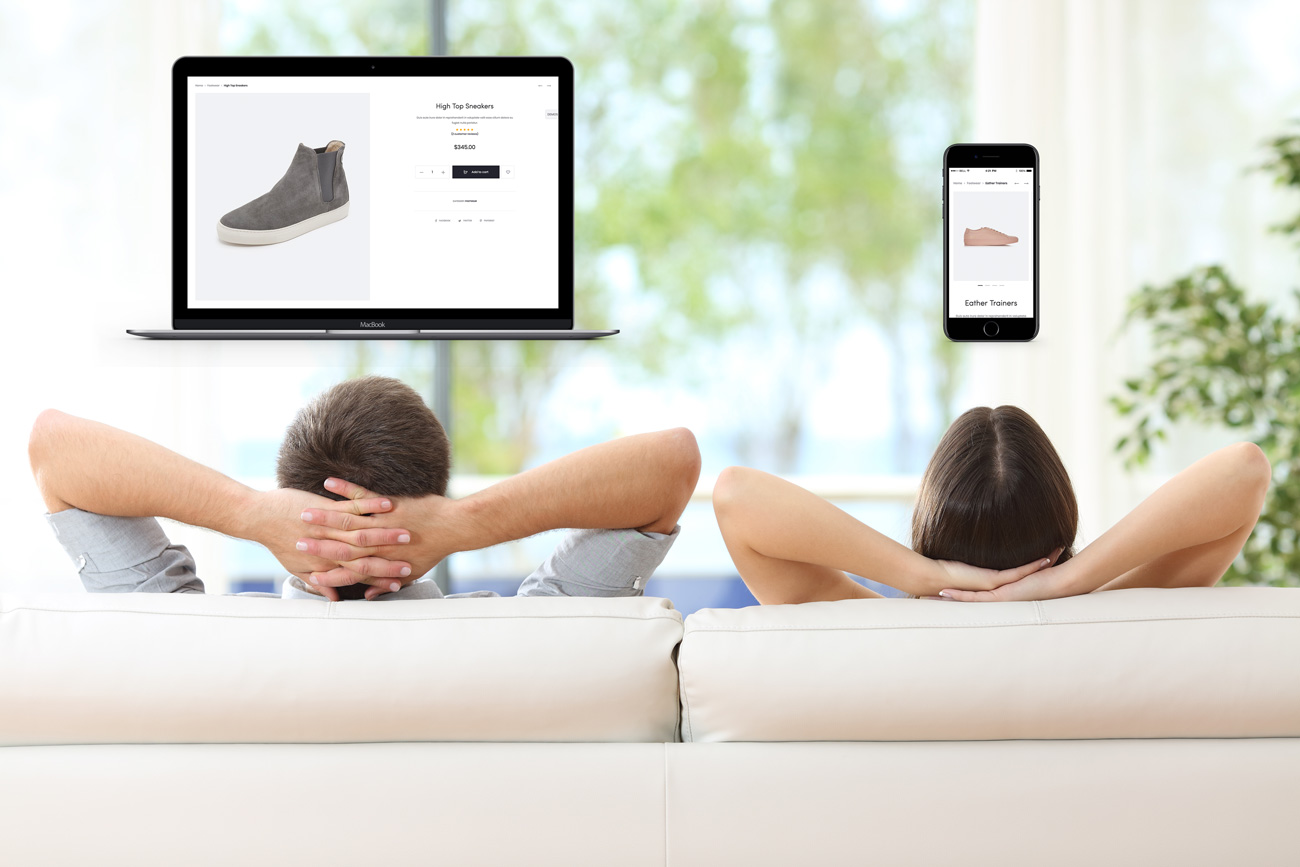 eMerchandising
Display more relevant products and universes to each of your visitors. Giving you a choice of total or partial automation, or completely manual management, Prediggo offers you unlimited freedom of action.
Learn more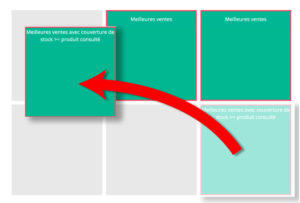 Our dynamic display solution is flexible and easy to use. Click and drag your products to the desired location, choose a score-based view, or set your own business rules. You can also act on your page environment (banners, skins, information) in order to display differentiated product universes. De l'automatisation complète au 100% manuel, Smart Navigation ce sont des outils performants pour une totale liberté d'intervention sur l'ensemble de votre site.

Personalized Navigation
Contextualize menus and navigation elements to help your users find the right products faster.
Learn more
By working on the navigation elements of your site, you can improve your users' experience significantly. Prediggo makes it easy to assist, guide and make recommendations to each of your visitors.
Highlight your most relevant categories or select them according to your own rules for better navigation and improved conversion.

Omnichannel campaign management
Optimize your campaigns' effectiveness. Deliver relevant content at the right time and to the right targets, with our omnichannel promotional tools.
Learn more
With Prediggo you can launch and plan your promotional campaigns simply and quickly. From flash sales to seasonal sales calendars, you can act at any time to boost your sales.
Traffic from your omnichannel marketing actions is instantly recognized by Prediggo. So you can personalize the entire content of your pages according to the source of your visits.

Action centralization
Save valuable time by making all your settings centrally and then rolling them out faster to your various markets. This will help you save resources and gain agility.
Learn more
Adapting your marketing to different segments and markets can be a tedious task that demands a great deal of resources. With Prediggo, there is no need to duplicate campaigns, and centralized catalogue management saves time and labour.
Interested in Prediggo ?
Contact us, we will answer you within 24 hours.