OUR EXPERTISE
Intelligent Search
What if your products went out looking for your customers? That's what Prediggo's Intelligent Search technology does.
The search engine, a central element of eCommerce
When you offer a wide range of products, you can't assume that in the age of Google, the user will have the patience to search for the items that interest them, trawling through page after page. This is especially true on mobile devices where navigation is increasingly limited by the available space. The most direct way to access your products is therefore still the search engine, making it an essential factor in your users' experience… and in your sales volume.
of users leave a site if they cannot find the products they seek in less than 2 minutes (2)
of users regularly use the search bar of a site to navigate (1)
At least 1/4 queries on an e-Commerce site are misspelled (3)
Our Intelligent Search All-in-one solution
Better than a simple search engine, our technology brings together all the elements needed to create a powerful sales conversion lever.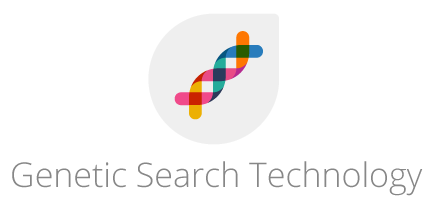 Smart correction
By integrating the Prediggo search engine, you can offer all your users error-free results that are always relevant for your entire site.
Learn more
90% of searches that yield no results feature misspelled keywords: a typing error, a missing letter or excessive use of sms language can mean you miss an opportunity to display your products… Prediggo Intelligent Search combines multiple spelling & phonetic correction algorithms in order to answer all queries, even the most oddly worded.
Autocomplete
Guide & assist your visitors from the first stage of their request onwards, for optimal visibility of the products that interest them.
Learn more
Guiding and assisting are essential factors in a quality user experience. By saving your visitors time, you can help build customer loyalty, inspire trust and reduce your site's bounce rate.
Our Intelligent Search solution also includes a recommendation engine that works upstream to increase sales by suggesting similar or related products.
Advanced sorting and filtering
Display results optimized according to sales, clicks, or your own criteria on a fully personalized page.
Learn more
By working on the way search results are sorted and displayed, you can implement advanced product placement strategies.
Highlight your bestsellers or your most sought-after products, or set your own rules for total control and automation of your assortment display.
Multi-content indexing
Achieve optimal visibility for your entire site by referencing all of its content. Prediggo helps you create links between your products, blog posts, various sales outlets and promotional material.
Learn more
Some search engines for eCommerce only index product pages. This is not the case with our solution. Prediggo Intelligent Search includes your whole site and also allows you to link your content, whatever its nature.
This way, you can create real automated, consistent ecosystems for a better way to showcase your product ranges.
Interested in Prediggo ?
Contact us, we will answer you within 24 hours.